.

Does your home conceal a castle ?  Let's discover it together.
An  eye for Minimalism, attention to detail with a  constant look out  for harmony; this is the secret of my creative involvement as well as a great passion for beauty.
I will interprete and transform your wishes into something which will change the vision of your home forever.
Any  property, even the most  rundown  hides  unexpected potential  and  together we can turn  a very ordinary  interior into a reflection of your personality.
.
______________________________
.
PROJECTS
I design, restructure, furnish and deal with restyling and home staging. My mission is to transform houses and shops  interiors with  a tasteful, stylish and discreet approach.
I  take on the project  with passion looking out  for the best possible compromise between style and  purpose to fulfill your  wishes. Any  property or space available has an infinite variety of features that need to be enhanced. Very often a few small changes can make such a difference that without the necessity for heavy construction work. Likewise,  in a commercial setting, my approach is  to work on different aspects in order to highlight the brand DNA as well as  making the best use of  living space for products.
.
______________________________
.
QUINTOPIANO
Quintopiano is my design studio created for the need of reusing objects and furniture  which we are attached to and we have no wish to part with but require a makeover  to suit our restyled interior.
In my design projects,  any object or piece of furniture  has a story to tell and every small detail is cared for so that harmony is achieved to suit  client's taste and style..
.
______________________________
.
ABOUT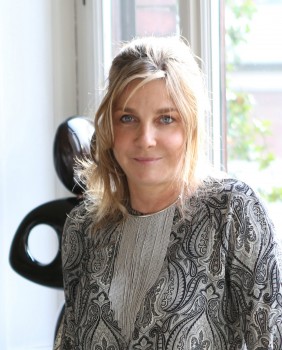 When I was a child I had a little house in the garden. When I was there, time seemed to stop: I lost myself for hours and hours packing and unpacking, carrying items, disassembling and reassembling. Every corner hid a treasure: an old tool, a forgotten game… Immediately my mind would travel, devising a way to bring them back to life.
That was my castle.
Even now, when I step into a place, I get the feeling that it's talking to me. And it's all there in front of me: a secret is something intrinsic, it's just a matter of bringing it to light.
And it is this light that is the key to all my work: that same light that filtered through the branches of trees overshadowing my little house in the garden, the same light that I like to study when I'm in a new environment: coming through the windows, as it slips onto the objects that inhabit it.
My intervention is characterized by a delicate touch, which stems from the respect I have for what is and what is related to the past, and therefore I always tend towards the preservation, recovery and harmonious reintegration of what I'm working with. I am fascinated by the patina of time that covers objects: that's what makes them unique.
.
.
______________________________
.
PRESS
______________________________
.
BLOG

______________________________
.
CONTACT
Per favore inserisci di seguito i dati di contatto e un breve messaggio e risponderemo appena possibile.